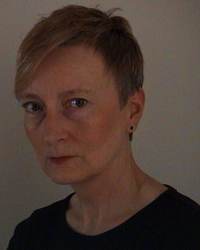 Annie wrote prize-winning short crime fiction and comics before she began writing for the screen in 1997. In 1998 she was selected to attend the TropNest Script Development Initiative. Since then, two of her cross media projects and three of her feature film scripts have attracted development investment.

'Parts of a Horse' was selected for full funding by Film Victoria in 2003 and was an official pre-selection for the 2005 Cannes Film Festival. It was also nominated for a 2005 ATOM award and has been screened in New York, Manchester and Vermont.

Annie's play, 'Betty & The Origin of the Universe', was selected for the Sydney Short & Sweet Festival in February 2006. Currently she is working on a feature screenplay, 'Love Motel', which has twice received script development investment from Film Victoria. Bill Hughes is attached as Executive Producer.

Email Annie direct.