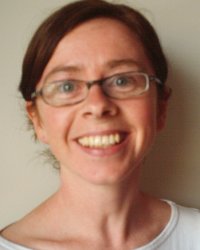 Graduating from RMIT with a BA in Media Studies, Carmel has been working as a freelance producer of short drama and long and short form documentary for the last 6 years, based in Melbourne, Australia.
In 2003 she was commissioned to produce 3 short films for the Australian Film Commission through Open Channel's 'Raw Nerve' initiative.
Last year she produced the film Victoria short drama Parts of a Horse, which was pre-selected for the Cannes Film Festival, and the Australian Film Commission short drama The Road Ahead, with Writer/Director Fiona O'Connell. With this same director she also produced the short film With Hope, in official selection at the Sydney International Film Festival 2003, HOF International Film Festival, Munich, 2003 and Mostra International De Cinema Sao Paolo, Brazil, 2003.
She has twice been selected by SPAA (Screen Producers Association of Australia) to attend their annual Conferences, in 2003 as an 'Emerging Producer', and 2004 for the Showtime Talent Assist Scheme.
At the end of 2004 Carmel established her own production company Endangered Pictures Pty. Ltd. and is currently working on three documentaries, and has a low budget feature with the Parts of a Horse team - Love Motel, in development.